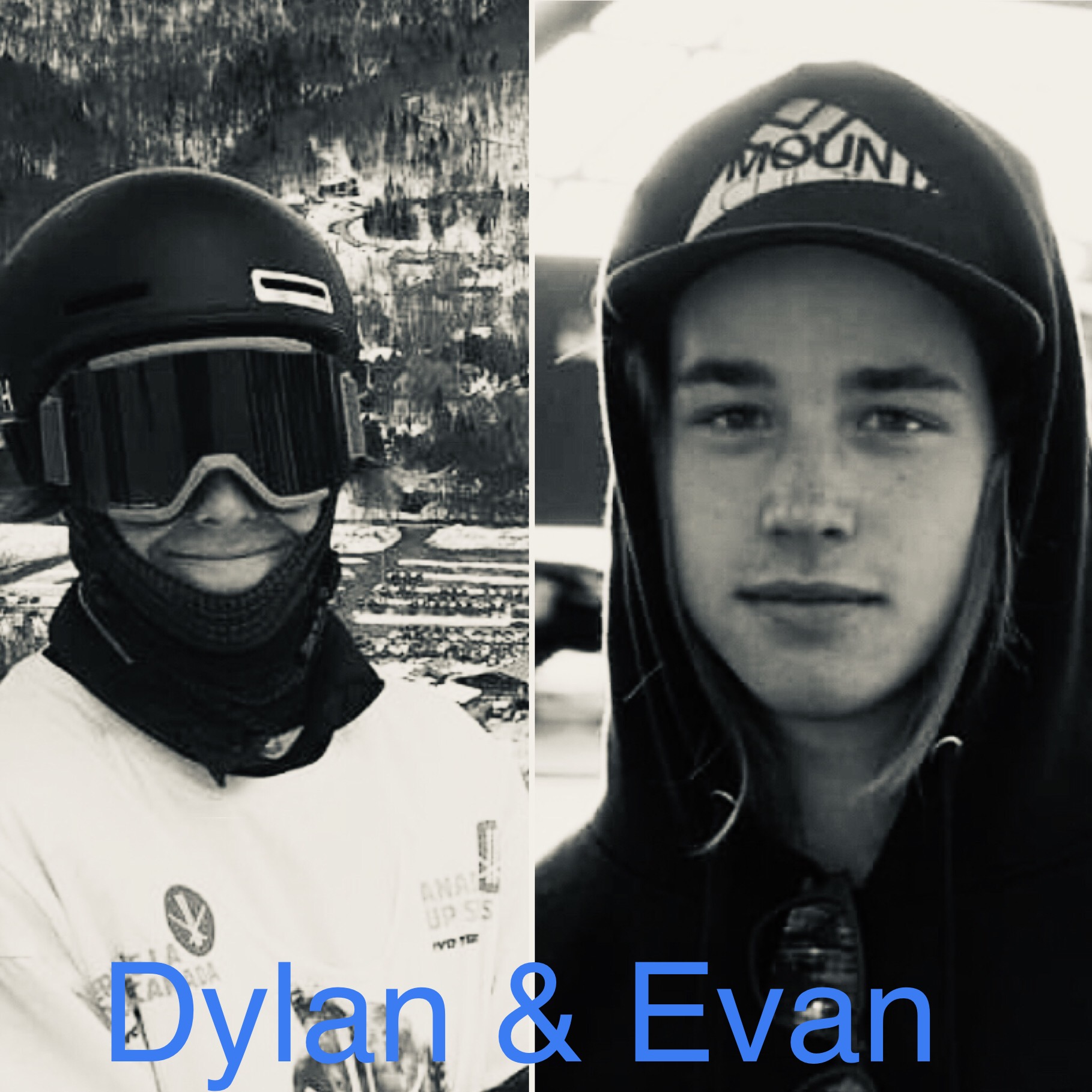 Age
EVAN MARINEAU:: 17
DYLAN MARINEAU:: 17
Hometown
EVAN MARINEAU:: Calgary, AB
DYLAN MARINEAU:: Calgary, AB
Top 3 Competition Results
EVAN MARINEAU::
- 2016 Stoneham QUE. Canadian Open Tour - 1st in Halfpipe
- 2016 Lillihammer, Norway, Youth Olympic Games - 7th in Halfpipe
- 2016 Calgary, AB NorAm, AFP Gold - 7th in Halfpipe
DYLAN MARINEAU::
- 2015 Canada Winter Games - 2nd in big air, and 4th in Slopestyle
- 2015 Mount Saint Louis Canadian Open Tour – 3rd in Slopestyle
- 2016 AFP Gold, AbsolutPark, Austria – 15th in Slope
Sponsors
EVAN MARINEAU:: Mountain Cultures, Fisher, Swix, Colmar, Uvex, Swany Gloves,
DYLAN MARINEAU:: Mountain Cultures, Fisher, Swix, Colmar, Uvex, Swany Gloves
What do you do
EVAN MARINEAU:: All I do is: eat, sleep, ski, and go to school.
DYLAN MARINEAU:: Competitive Freestyle Skiing specializing in Sloplestyle.
Favorite Tricks
EVAN MARINEAU:: Cork 5 in the halfpipe
DYLAN MARINEAU:: Left dub 12 japan
Favorite Mountain
EVAN MARINEAU:: Fernie Alpine Resort, B.C
DYLAN MARINEAU:: ernie Alpine Resort, B.C
Who do you session with the most
EVAN MARINEAU:: Anyone that wants to ski... I enjoy sessioning with my bro, close friends and my team
DYLAN MARINEAU:: Either my brother Evan, or my teammates
Plans for the season
EVAN MARINEAU:: Some of my goals this year will be to get all the cork 9's in the pipe. I would also like to stay healthy for the entire year.

DYLAN MARINEAU:: I would like to stay healthy and ski well hopefully get some good results. One of my long term goals is to hopefully make the Canadian Next Gen and National teams in coming years.